Rodeo Penis Hire
Rodeo Richard is the one ride that always gets a reaction! This X rated adult rodeo penis hire ride is designed as a great attachment for all kinds of markets, from bachelorette parties to strip club events. Available across the UK, including Kent, Essex, London, Surrey and Sussex.
As with all of our multi ride attachments the Rodeo Richard, Mechanical Penis Ride is quick and easy to attach to the electric motion base, offering you the ability to turn your multi ride into a total entertainment system.
This will really help make your party stand out from the crowd and no one will forget riding the giant Willy in a rush!!!
Like all of our units, our Rodeo Penis comes fully supervised by one of our DBS checked experienced operators, ensuring you receive the best ride of your life. Regualry tested and covered by our Public Liability insurance for peace of mind.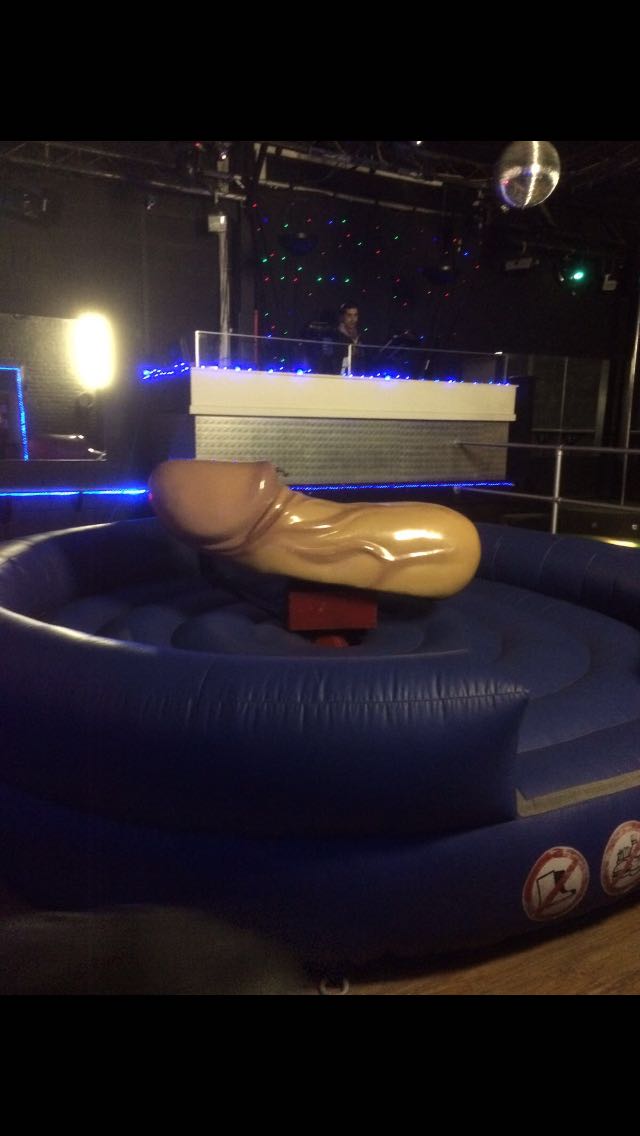 Rodeo Penis requirements
Floor space required: 17ft x 17ft
Head height: 9ft
Door space required: 31"
Household socket